Skip to Content
West Chester Dental Group on Jaw Bone Deterioration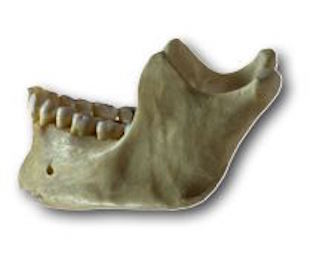 Hello, friends of West Chester Dental Group! Today's post focuses on jaw bone health.
To remain dense, your jaw bone needs to be consistently stimulated by the pressure of chewing, biting, and talking. Each tooth has a root structure attached to the surrounding bone material. As each tooth absorbs the forces of everyday mouth function, it stimulates the bone surrounding the root.
In some cases, tooth extraction is the only possible treatment for our West Chester patients with tooth damage beyond repair. However, we make every effort to preserve the root structure. When a tooth is extracted, the jaw bone that surrounded the former root structure begins to recede.
Fortunately, tooth implants provide a new, artificial root that keeps the surrounding bone healthy and strong. A dental implant consists of a strong titanium post that is placed in the jaw bone. It replaces the original root and eventually integrates into the surrounding bone.
After the implant has been placed and the surrounding bone has healed and meshed with the implant, a post is inserted into the implant. The new artificial tooth, or crown, is then attached to the post. Implant restoration is a safe and effective treatment for tooth loss with a very high success rate.
For more information about dental implants, call dentist Sanjeev Goel at 513-942-8181. The friendly team at West Chester Dental Group provides world-class dental treatment for patients in West Chester and the surrounding areas.
We will give you a reason to smile.
Contact West Chester Dental Group:
513-942-8181
Location (Tap to Open in Google Maps):