Skip to Content
Answers to the 5 Most Common Dental Implant Questions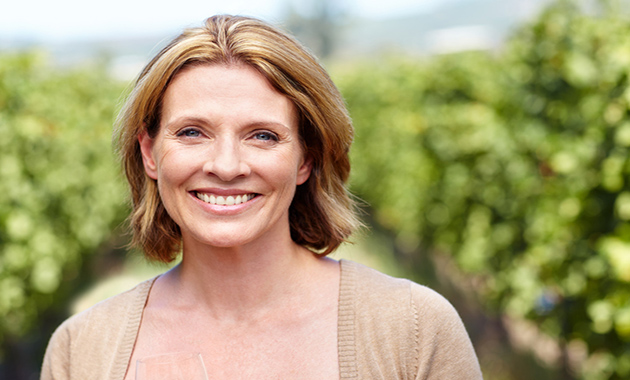 Having a missing tooth may limit your desire to smile or laugh freely, however, with modern technology it's possible to get your confidence back. If you find yourself in a similar predicament, you may want to consider talking to your dentist about dental implants.
When it comes to dental procedures, we've found that it isn't uncommon for our patients to have a number of questions. To help ease your nerves, we've answered the five most common questions patients have about dental implants.
1. What Is a Dental Implant?
A dental implant is an artificial tooth that is fused into a person's jawbone to fill voids left by a missing tooth. These implants are a great option, because not only do they last longer than other forms of treatment, but they also blend in with your teeth to give you a natural, sparkly smile. Also, unlike a fixed bridge or removable dentures, dental implants often require very little maintenance thus making them ideal for anyone looking for a simple yet long-term solution to their missing tooth problem.
2. How Is the Procedure Done?
A dental implant procedure often takes between three to nine months to complete from start to finish. The lengthy period ensures that all the necessary steps are performed to make sure the implant fuses perfectly into the patient's jawbone.
Here's how it works:
The dentist places an implant, made of titanium, into the patient's jawbone.
This is often followed by a two to six month waiting period. During this time, the area around the implant heals thus allowing your dentist to fuse the dental implant in place.
Once the implant is fully fused into the patient's jawbone, the dentist then carefully places a tooth or crown onto the implant.
A few months later, the tooth will be fully healed and fused. In truth, you probably won't be able to tell the difference between your natural teeth and the implant(s).
The dental implant procedure is quite simple despite it being a lengthy process. At the end of it all, the benefits outweigh the time inconveniences.
3. What Are the Benefits?
Getting a dental implant doesn't affect any adjacent teeth.
A dental implant restores your smile, as it will look good and blend in perfectly with your natural teeth.
They last longer than most forms of treatment.
Dental implants require very little maintenance. In fact, cleaning them is just as easy as cleaning your natural teeth.
They are more reliable than a fixed bridge or removable dentures.
4. Are There Any Side Effects?
No, dental implants don't affect you or your natural teeth in any way. In fact, they benefit adjacent teeth by boosting their integrity and minimizing the possibility of decay.
5. What Are the Financing Options Available?
At West Chester Dental Group (WCDG), our main goal is to bring back your smile and to make sure it stays. Therefore, there are no down payments on dental implants. You can always count on us for the best rates in the industry, as well as a variety of financing options. We accept cash, checks, MasterCard, Visa, American Express, Discover Card, and can also make insurance claim submissions to your health maintenance organization. WCDG is always committed to making the whole process easy and smooth for you. With more than 10 accepted insurance carriers and two interest-free payment plans, financing your dental implant procedure is stress-free.
Do you still have unanswered questions? If so, don't hesitate to contact us! Our team of specialized and experienced dentists is always on standby – ready and willing to help you in the best way we can. Or, schedule a consultation with one of our dental specialists.