Skip to Content
A Dentist That Is Always There for You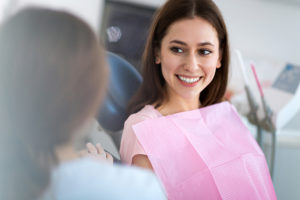 When you are looking for the right dentistry practice, there are many pieces to take into account. You want a dentist that is nearby, that is knowledgeable and trustworthy, but most importantly, you want a dentist that you can rely on. Day or night, you want to be able to call your dentist if there is an emergency or need to make an appointment as soon as possible. At West Chester Dental Group, we know that life doesn't always go as planned, and we want to be there for you when life happens. We proudly offer evening and Saturday appointments as well as emergency dental services that are perfect for those unforeseen dental issues. If you need to make an appointment immediately, call us at 513-942-8181 or email us today.
Broken Tooth or Dental Crown
When you are suffering from a severe dental issue, every hour that passes can be filled with pain and discomfort. We have all had an accident or experienced discomfort in the middle of the night, and knowing that help will only come in the morning can be emotionally devastating. If you have a broken tooth, it can be uncomfortable to eat or even close your mouth. A tooth can break at any time after it has become weakened over time from general wear and tear and unique traumas. No matter the time of day, if your tooth breaks you need to seek dental assistance immediately no matter the time of day or night. We can quickly and easily repair your broken teeth with a dental crown or another restoration to preserve the intact structure and restoring function to your tooth.
It is also important to make an appointment immediately if you have experienced a broken or lost dental crown. If your crown falls out in a single piece, it might be savable. If we can save your dental crown this will save you both time and money as we don't have to create a new one. This will also cut back on your time both in the office and waiting for replacement crowns.
Object Stuck in Teeth
One of the emergencies that are rarely brought in as an emergency is when you get an object stuck in your teeth. Depending on the type of object that has been lodged in your teeth, you could be experiencing discomfort ranging from mild to extreme. If your pain is intense, do not try to remove the object yourself, come into the office and we will make sure your teeth are taken care of.
We have built our practice on the pillars of knowledge, talent, and service. If you are experiencing any tooth pain or are in need of emergency services, no matter the time of day or night, we can help you. If you are looking for a great local dentistry practice that is there for you, look no further than the West Chester Dental Group. Schedule your appointment today to see what sets our practice apart!